Precision Plating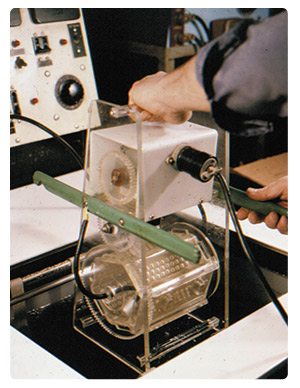 Be Cu's customers worldwide have come to expect excellence in
Precision Metal Stamping
and assembling miniature components. A key factor in our success, since 1944, is our total commitment service from tool design to finishing operations.
Electroplating
Electroplating is an integral and important part of our manufacturing process. Be Cu handles plating competently and creatively, in keeping with it's overall emphasis on quality. That well-earned reputation translates into important benefits for your company.

Your product's performance can depend on the integrity of the plating. The optimum plating technique can affect solderability, electrical conductivity and other factors relating to the performance of your designs. For these reasons, Be Cu places a great deal of emphasis on quality plating. You should too!

Our specialty is manufacturing parts and assemblies for demanding applications. We utilize beryllium-copper and many other metals to produce electrical/electronic components for aerospace, medical, communications, data processing and other demanding industries. Precision and reliability are the prime considerations.

Be Cu's electroplating shop was originally established as an in-house necessity to serve our growing production needs. It provides us with firm control of quality and turn-around time. Those benefits are yours too, whether we plate your products separately or as a step in our overall manufacturing procedures for you.

The manager of our plating department has enhanced his knowledge and skills by handling a vast range of plating assignments over the years. To assure the utmost in quality, this department is fully organized with modern equipment and an array of specialized instruments. These advantages are brought to bear on every part we plate from thicknessess ranging from .0001 to .00003. We are a NADCAP certified plater of Nickel, Tin, Cadmium and Stainless Steel Passivation.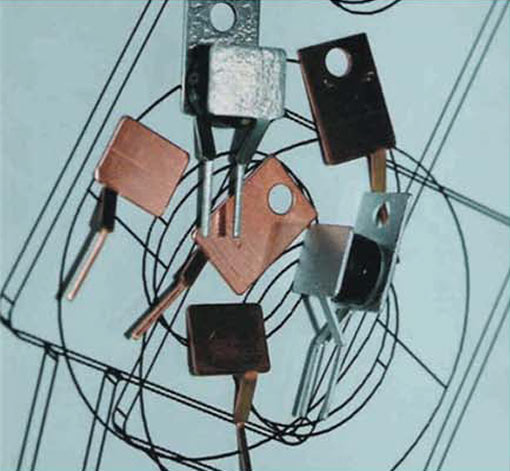 Be Cu has extensive gold plating services, as this precious metal is still the deposit of choice for the most crucial applications. Tin, silver, nickel, copper and other metals are also frequently applied in our metal stamping shop. Barrel plating is our standard technique. It is the best suited method for the miniature parts we specialize in.

We plate to government specifications, as we are also on the certified vendor lists of several major corporations.
BeCu Offers Electroplating Services to Meet Any Spec.

Cadmium
Silver
Copper
Gold
Nickel
Tin
Bright Finishing
Custom Requirements
The Important Of Us Doing Your Electroplating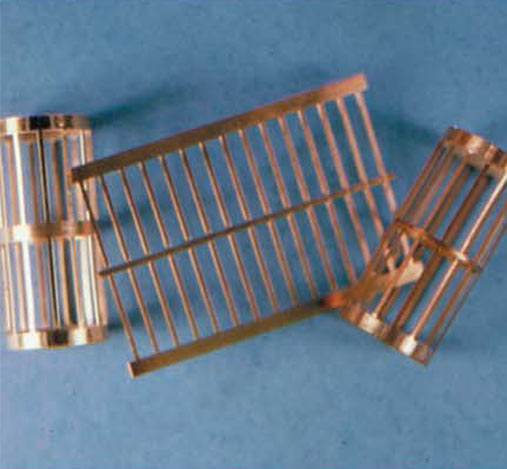 You can't just trust anyone with electroplating services. Such a specific, and important, function requires the skills and knowhow of trained technicians who have practiced diligently on top of the line machines. A company does not just become an industry standard and leader does by chance or by mistake. A company becomes what it is, because of the work it furnishes. Be Cu does its own electroplating. The purpose of an in-house electroplating shop is twofold: the first reason is due to the fact that Be Cu wants to produce the highest quality parts, so they want to build all the things themselves; and the second reason is so that the turnaround time from order to finished product is greatly expedited. Our in-house electroplating also allows for great savings to you.
Time To Find In-House Electroplating and Wire EDM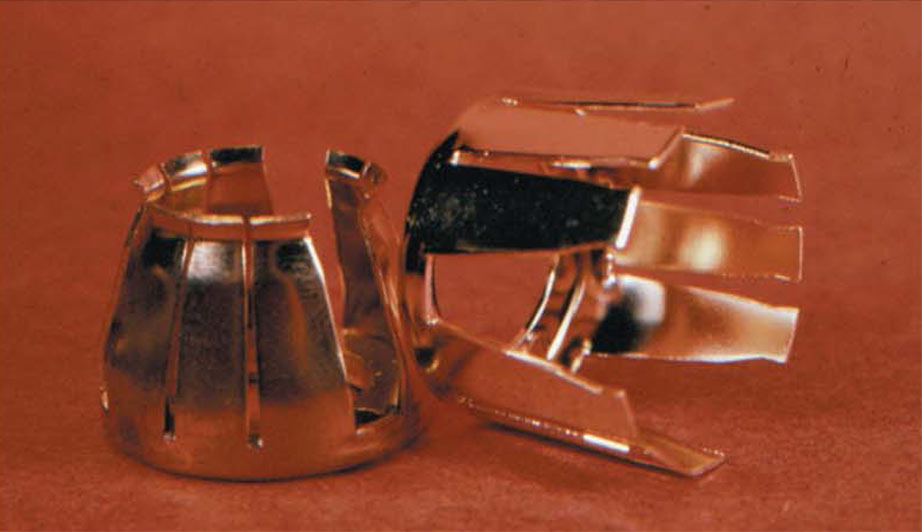 A company who can boast doing its own electroplating and making its own wire EDM is a company who will save you time and money. Who doesn't want to save both time and money? A company who makes their own products from start to finish is usually a company you can trust. This is the case, because they control all aspects of creation. They also do not have to rely on the knowhow of other companies. If you want to save time, money, and worry, then shop smart.
How Electroplating Works
Electroplating is an industrial process that has many applications across a number of manufacturing industries. By electroplating, mundane metals can be coated with a small layer of a more precious metal, making the end product stronger, and more expensive. Aside from making cheaper metals look more luxurious, electroplating can enable materials to be rust resistant, or conduits for electricity. Bronze, Copper, Brass, Nickel, Silver, and gold; objects made from these metals seem to be everywhere. In most cases, metal that appears to be on the outside is actually only on the outside.
Electroplating is the process of coating an item with a thin layer of metal. When an item, that can conduct electricity, is dipped into a dissolved metal solution that has an electrical current running through it, the metal adheres to the item, forming a thin outer layer. The current causes the object to become negatively charged, while the metal ions in the solution are positively charged. When the ions in the solution are attracted to each other, the metal deposits on to the object.
Electro plating gives desired qualities to objects such as resistance to abrasion, corrosion, or an aesthetically attractive finish. If they can conduct electricity, objects that are made from metal, or a few specific types of plastics, have the ability to be electroplated. Plastic items must be pre treated before their surface can carry a current. Plastic parts are pretreated with four different solutions. Each solution treats the surface in a different way, without the use of electricity. The first solution is acidic. It etches the plastic in order to help the other solutions adhere to it. The second and third solution helps to give plastic an even coating of atoms of the metal palladium, allowing the final treatment layer of electrolysis nickel to go on top.
Electroplating isn't a one step process; most metal finishes require an additional metal undercoat. For example, to give an object a chrome finish, you must plate the object with nickel and copper. The copper layer makes the surface bright and level, while the nickel projects the parts and provides corrosion resistance. The same undercoats are required for parts with gold and silver finishes. The range of finishes that an electroplated item can have is huge. Finishes are used in bathrooms, kitchens, offices, art galleries, and on most automobiles. You can find an electroplated item everywhere that you look.
If you need precision electroplating and gold plating services then look no further than Be Cu.
Related Reading: History of Electroplating